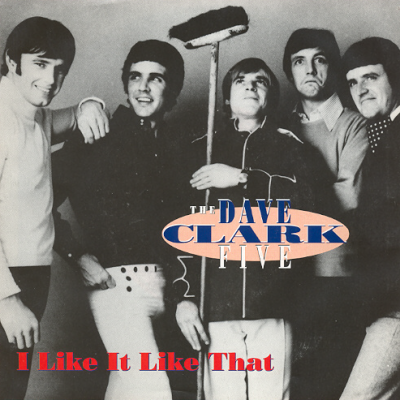 Mike Smith, frontman for the British Invasion band
The Dave Clark Five
died last week (Feb. 28). He was 64.
Smith stands mugging for the camera, second from the right in the photo.
One of the band's hits was
"Glad All Over."
Make that
Sad All Over
, not only because of his passing -- he had been in poor health for a few years -- but because he died less than two weeks before the DC5 will be inducted into the
Rock 'n' Roll Hall of Fame
. The ceremony is this coming Monday. Here is a
link to the Hall's band biography
.
Smith played
Dubuque
less than a year before he suffered a
spinal cord injury
in September 2003. (Unfortunately, I missed the show.) He had been hospitalized four years, until entering a specially constructed home in December 2007.
When I was a kid, for a time the Dave Clark Five was my second-favorite band, behind (who else?) The Beatles.
Though
Dave Clark
was the band leader, composer of their hits and producer of their recordings, it was Smith who provided the raw, powerful lead vocals.
The band's site features a
juke box
. Check it out and vote for your favorite in my poll.
Rest in peace, Mike.