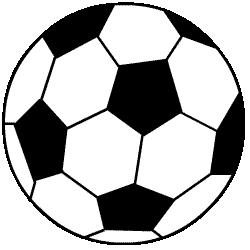 My 2006 season of
soccer officiating
started this morning -- a raw, gray day -- with a scrimmage between the
Dubuque Senior
High and
Dubuque Hempstead
varsity boys.
I was a late replacement on the officiating crew, and it was a volunteer gig, but I welcomed the opportunity to work off some of the "
rust
." Players need practice and scrimmages, and officials do too!
Aside from a low-key match or two in Galena last fall, I did not work any official high school matches in 2005. Last spring, I opted to be a spectator, following our youngest son's final season of high school soccer. So, yes, I felt a bit rusty out there on the "pitch" at McAleece Park.
I still might show some rust on
Thursday
, when I center my first Dubuque high school match since the spring of 2004, but today's workout helped greatly.